FOUR WAYS TO CUSTOMIZE YOUR HOME
Personalizing your home in a way that matches your preferences and style can take time and is often expensive if you buy premade decorations. Thankfully, crafters have the power to come up with the ultimate personalized decorations - handmade and unique items or repurposed things lying around the house.

There is a unique beauty of handmade objects so we have collected a few DIY projects you can try out to revamp the decor of your home.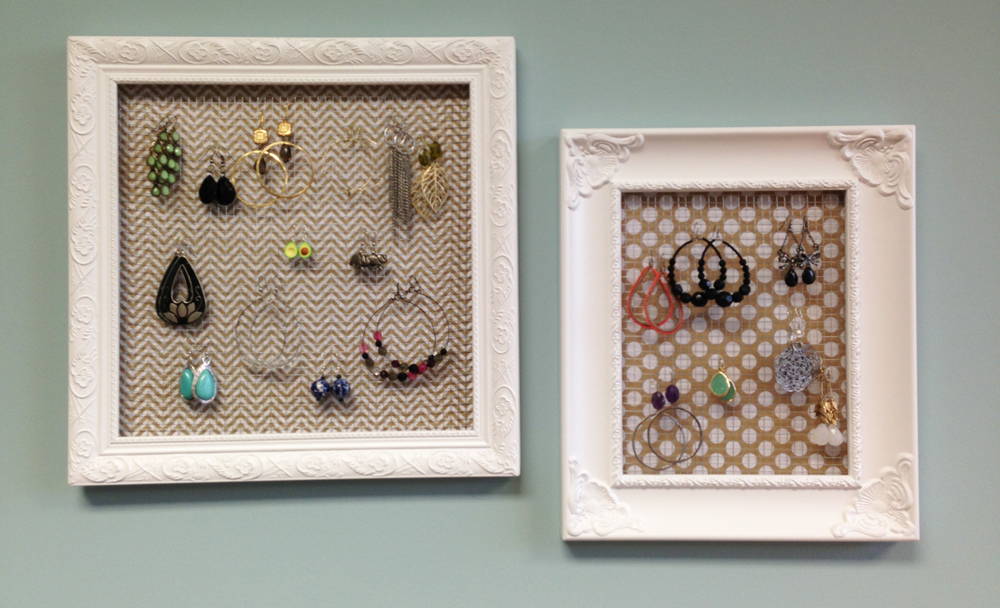 DIY Display For Your Jewelry
Tired of keeping your necklaces and bracelets all over your bedroom or messed up in a drawer? They should be proudly on display! This DIY trick instantly gives you a great place where you can easily display and grab your jewelry whenever you want to. All you need to make it is a photo frame, a corkboard, and some pins. Glue the frame to the corkboard and then add the pins to it. Use paint and any other decorations you like to match the rest of your decor.
Looking for an even easier alternative? Then get a panel of wood and some wine corks, attach the corks to the wood, hang the panel, and there you have it - a simple yet effective jewelry display. Make it even more personal by painting the corks in your favorite colors.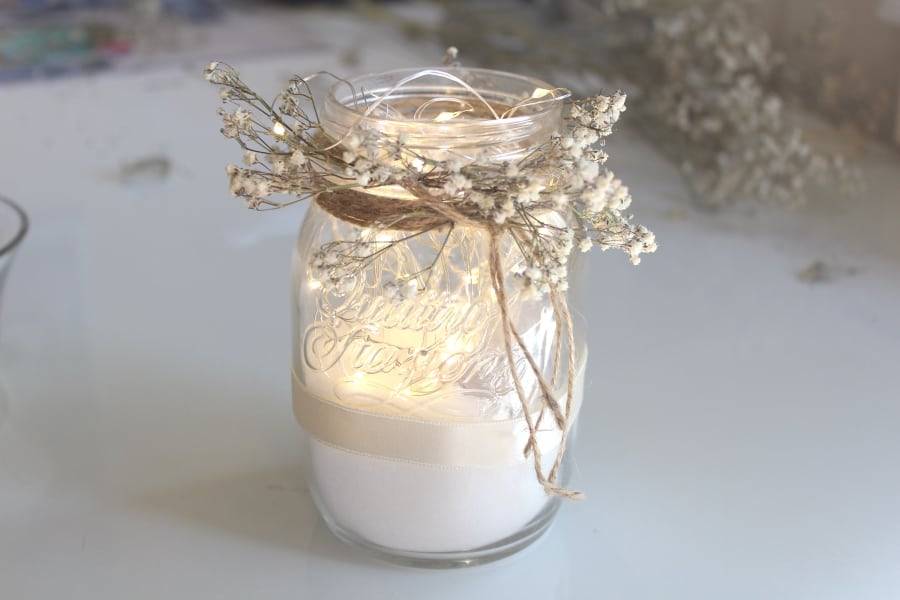 Cute Lights In Every Room
Enjoy fairy lights but wish you had a more sophisticated way to include them in your home decor? Then why not place those lights inside a mason jar, and top them with some nice fake flowers. This simple DIY tip can provide you with lots of atmospheric lighting that you can place anywhere in the house (and can be used with any other types of bottles or jars you have on hand).
Do you have not enough shelf space to accommodate the jars? Try adding a cord to the jars and tying that cord to a panel of wood attached to a wall. A nice decoration for both indoors and outdoors!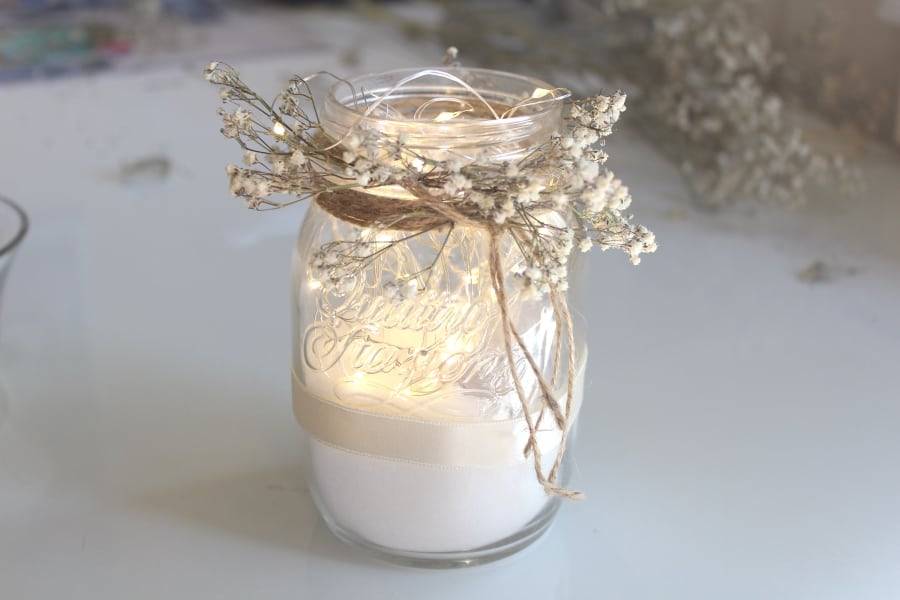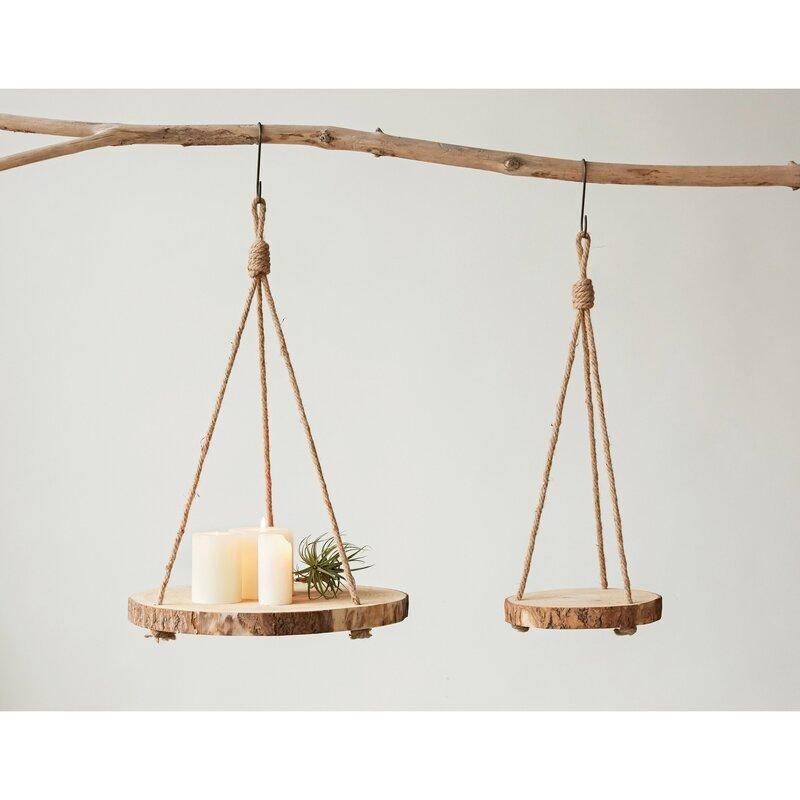 Make your shelves stand out
If you've had enough of bland Ikea shelves, then this DIY project is for you. Get some cord, hooks, and a circular wooden tray and attach the three together for the ultimate rustic and simple shelf. A piece of home decor that instantly stands out and can simply be personalized with paint or other details of your choice!

If you're good at woodworking or want to go one step further, you can play around with the different types of shapes you can recreate with the wood you have available. Try making a honeycomb on the wall with a few hexagons made of wood, or maybe create some triangular shelves for something more modern.
Decorate With Your Photos
No home decor is more personal than one that features images of your loved ones so here are a few ideas to show off your best photos in a simple yet beautiful way. Get a thin tree branch, some wire, small clothespins, and a real or fake branch with leaves. Use the latter to attach the photos with the clothespins and hang this display anywhere you like.
Some alternatives would be to recreate a mini clothes rail with two wooden panels on the sides and some pieces of cord in between where you can hang the pictures (or even attach the cord to the inside of a wooden frame). Want to keep things even more simple? Then just use some cord to recreate whichever pattern you like on the wall, tie said cord to some nails on the wall, and then just hang the pictures on the lines!
Ultimately, you can always personalize your home with some unique diamond paintings you create yourself. We offer a myriad of designs that vary from landscapes to pets, to even customized photos. If you wish to make your own today, simply check out our shop which offers numerous small, large, and extra-large paintings for you to try out and decorate your home with.