Every gift is unique in itself, as it's something you either chose or made for someone you care about. However, you can make it even more special by coming up with some DIY ways of packaging what you're gifting. Plus, how many times have you ended up buying huge rolls of expensive wrapping paper only to use a small fraction of them?
These fantastic alternatives allow you to unleash your creativity, add a more personal touch to every gift, and also save up on buying wrapping paper every time there is a birthday or holiday coming up. Here are a few ideas for things you can try to wrap your presents by repurposing stuff you can easily find at home.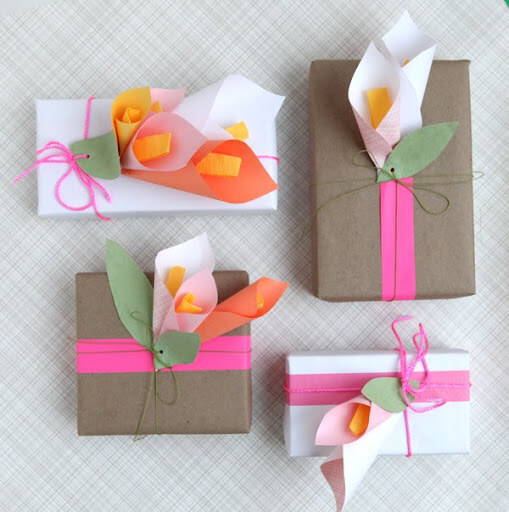 You can get really creative with just some paper and string. Wrap the gifts with simple single-color paper and then make it special by creating your own paper flowers.

Pick different colors of paper, cut them, and shape them into little lilies by stapling them together (or recreate any other type of flower you have in mind). Use some string to add them to your package and your presents are ready to impress! Plus, this gives whoever is receiving your gift a little extra something they can keep even once they have opened it.
Who says that gift wrapping is limited to paper? Grab some old clothes that have a funky pattern you'd like to use and get your scissors to completely transform them.

Decide the box that you'll be using to contain your gift and, based on that size, cut the amount of fabric that you will need to cover it (keep in mind whether you'll be folding some inside the box as well as that will require more fabric!).

Once you have that ready, you'll need some kind of adhesive to attach it (this can be a spray mount or any type of glue that's strong enough to attach the fabric to the box). And there you have it! You can be as creative as you want with this, mixing up patterns or just sticking to one - this will vary based on how many clothes you have available to repurpose.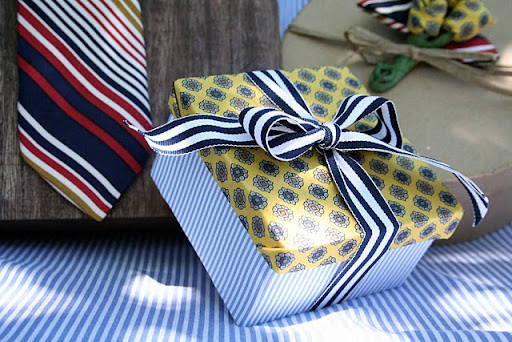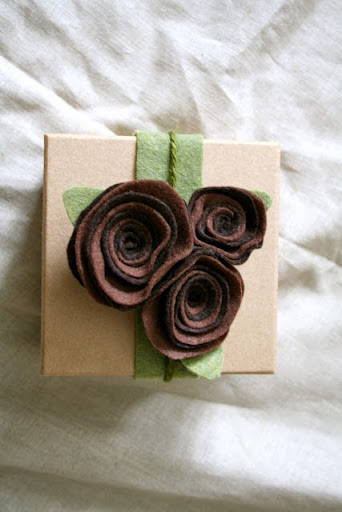 Love felting? Then you'll like this idea. Get some felt of any color you like, some scissors, and hot glue, and get ready to make your gift wrapping unforgettable.

Use whichever round object you have available to help you trace some circles and cut them out to then continue to make a spiral which will turn into a rose.

Glue as you go to secure each layer of the rose and once you reach the end of your flower, attach a piece of felt at the back which also has a hair clip on it to make sure that you can easily add it to your package.

Once you're done with that one, you can keep creating others and even use the rest of the felt as a ribbon for your gift.

It's a nice touch so that whoever receives your gift will get to enjoy even once it's been opened!
Not every DIY gift wrapping idea has to be completely revolutionary. If you'd prefer to stick to traditional wrapping paper but are looking for a way to make it more personal, this is it.

Choose any favorite photo that you think would suit your gift (ideally one where you and the person receiving it are together) and simply add it to your package.

This way, you'll instantly make them smile before they've even opened your present! And they get an extra little something to keep with them and be reminded of a happy memory.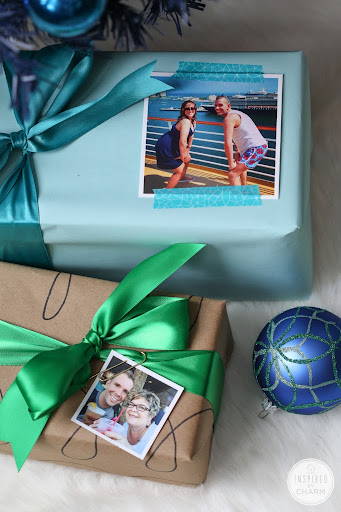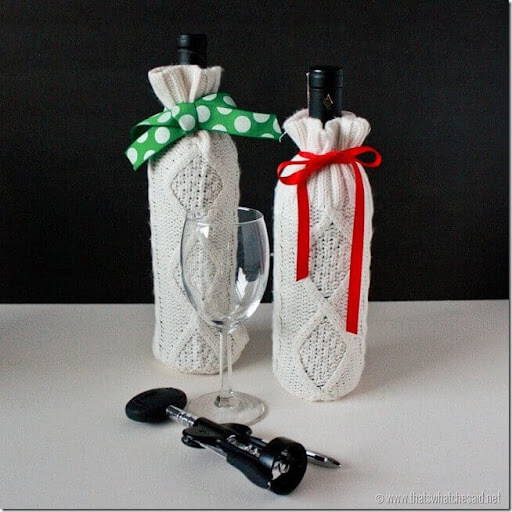 Anyone who has ever tried to gift a bottle of wine or other alcoholic drinks is very familiar with the struggle of packaging it.

Here's a fun and really original idea: get any old sweater that you don't mind losing and cut the sleeves off. Now you can give this cozy little jumper to the bottle, add a ribbon around the top to keep it together and you're ready to go.

This idea can also be repurposed to wrap jars! Love knitting? Then you could spare your sweaters and have fun knitting a little jumper for your gift. It's guaranteed to give whoever is receiving it a smile and who knows, maybe the bottle will get to keep its new fancy sweater!
Most of these ideas can be scaled to be bigger and used to package the ultimate DIY present - a Diamond Painting. Have a look at our latest additions to our store to find the best gift for friends and family, happy creating!