Celebrate World Animal Day
With Themed Diamond Paintings!
Today is World Animal Day! It's a great time to celebrate animals in all their unique beauty and the funny and special personalities of each and every one. Whether you take today as an opportunity to celebrate the love you have for your pets or your favorite anima, wee want to share some of our popular animal-themed Diamond Paintings with you. Combine your passion for Diamond Painting with your appreciation for the animal kingdom. Let these Diamond Paintings inspire you!

It's obvious why wolves are such a popular theme in Diamond Painting. They're majestic creatures - brave and loyal to their pack as they know that real strength comes through cooperation. It's clear why so many of us might empathize with these animals.Have fun re-creating this gorgeous image of a wolf under the moonlight. The details of its fur make it a rewarding challenge while the overall design acts as a classy and moody decoration to any room in your home.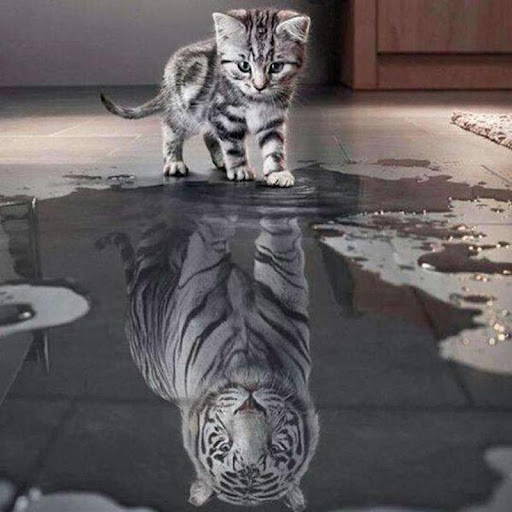 Keeping up with the theme of courage, here we have a painting featuring an adorable kitten thinking it's a fierce tiger. We've all seen cats (try) to be fierce as they hunt tiny insects around the house!This Diamond Painting is a reminder of the unbelievable strength we all have inside, even if our appearance might tell a different story. After all, every domestic cat has some of the courage of their ancestors.Have fun recreating this image in all of its glory.

Owls are fascinating animals, always surrounded with deep mystery and used to symbolize wisdom.Bring their wise presence to your home with this colorful image. If your creative juices require Diamond Painting that's full of colors and details then you've found your next crafting challenge.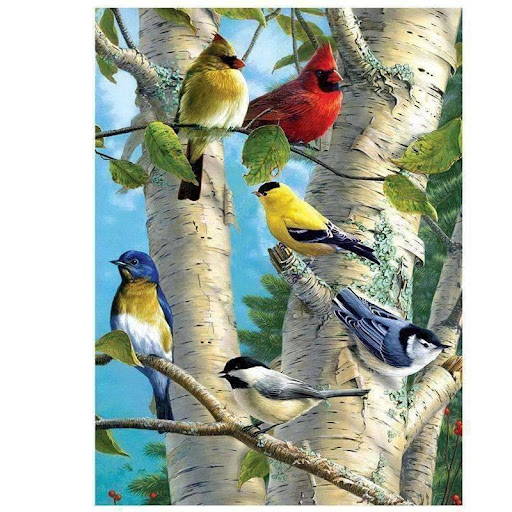 Whether you're a passionate bird watcher or simply appreciate the explosion of colors that characterizes birds, this Diamond Painting is your best way to add a touch of spring to any room.

Have fun replicating every little detail. The result is an image that's guaranteed to leave you feeling proud of your achievement and that's easy to enjoy all year round.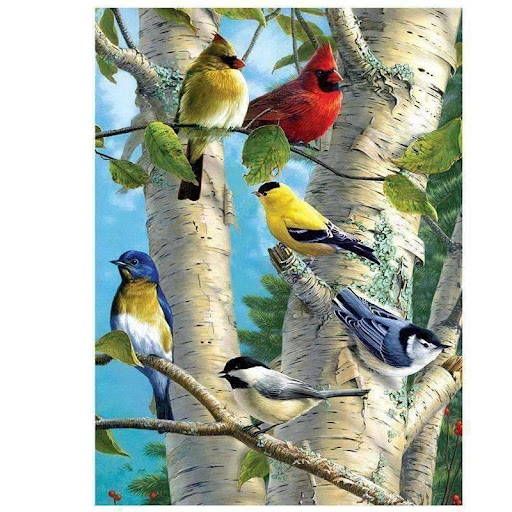 Are fantasy designs more your style? Then this magical Diamond Painting is what you need in your home. You get all the extraordinary beauty of the underwater world and its creatures, combined with a mesmerizing sunset and dolphins.

This design has it all and the end result is a mix of wonderful colors to challenge even experienced Diamond Painters.
These are just a few designs from our huge collection of animal-themed Diamond Paintings. Check out our full collection below and find a Diamond Painting of your favorite animal. Dreaming of recreating your best pet photo? Our Custom Diamond Paintings are the best way to make it happen!