with diamond painting Gifts!
The most magical time of the year is once again approaching and what better way to get ready for it than by bringing a touch of festive cheer to your crafts?Here we have collected a few Christmas-themed Diamond Paintings that we thought could inspire you to get into the holiday mood (it's never too early!).With the busy shipping times at this time of the year you're best to get in early to make sure you have everything you need before Christmas comes around.
This Diamond Painting doubles as a fun carpet for your Christmas tree and a crafting project!Make your Christmas tree the centerpiece of your decorations. Recreate this sweet Christmassy design and get ready to make it more special with plenty of presents - the carpet is made to be durable and guarantees that no rhinestones will fall off once completed.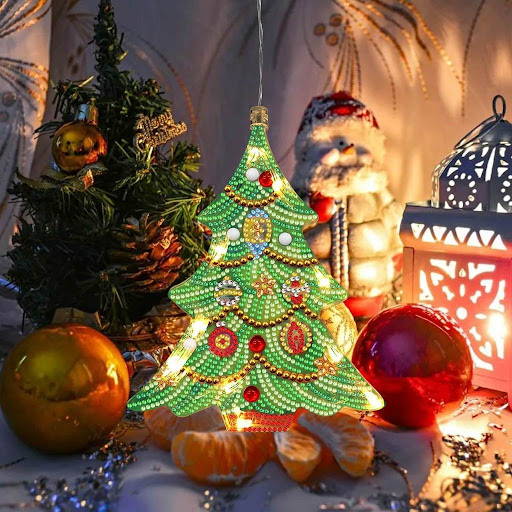 Add a touch of Christmas to any room in your house with this Diamond Painting pendant that it bound to add color to your house, day or night - as it comes with LED lights!Choose the seasonal design that you prefer and have fun creating this sparkly decoration.
Here's another great idea to combine your love for Diamond Painting with a decoration that's perfect to get you in the Christmas spirit!This table light is available in a variety of holiday-themed designs to choose from and presents a great challenge that's sure to sparkle once it's done.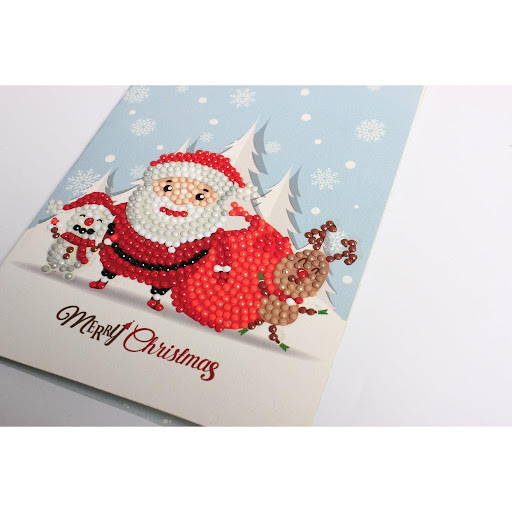 Send a Christmas card that everyone is guaranteed to want to show off around the house - these Diamond Painting Christmas cards add a personal touch to the season greetings.

There are a variety of sets with four different designs for you can choose from to cheer up your family and friends.
Classic Diamond Paintings
Sometimes the classic Diamond Painting might be the best option - something that's suited to your crafting level or a fun challenge and that's guaranteed to bring some Christmas spirit to the home as soon as you complete it.

There are tons of Diamond Paintings to choose from across a whole heap of different themes.

Find the Christmassy design you like the most!
Ready to get your creative juices going? Our store offers a huge variety of designs and products you can choose from. They also make a fantastic Christmas present, both as a challenge for a fellow crafter and as a sparkly decoration that has been personally made by you. Find the Diamond Painting picture or accessory that best suits your loved one (or even create a custom one) and you're ready to go!