CRAFTY IDEAS TO GET SPOOKY THIS HALLOWEEN!!
As Halloween fast approaches, people from all around the world get ready for the spookiest day of the year. Whether you are spending it celebrating with friends or family, or taking it easy at home, you don't need to spend your hard earned cash on decorations sold in stores. Sometimes, making them yourself is not only a great way to save money, but also a fantastic opportunity to be creative with others.
That's why we have collected a few easy ideas you can try using what you've already got around the house, to bring just a little of that Halloween flavor and spookiness to your home. .


If you're looking for something simple that looks particularly pretty while being Halloween themed, a garland is perfect for you. You can either make this out of leaves you collect from outside or get creative by cutting scary shapes out of paper.

Why not dip into your craft supplies and use a ball of yarn, ideally an orange one, to make little pumpkins that you can then hang together with string. Your options are infinite and working on this with kids makes for a fun creative activity.

A classic for Halloween is the spiderweb! To decorate your home this way, you don't need to wait around for real spiders to do their jobs, a thread of yarn (preferably black) can be a great and simple solution to decorate your home. A chandelier or light fitting would be the perfect place where to start hanging your spiderweb from, otherwise, just look for the highest point in your house. Use some transparent tape to fix the external part of the web, to create a sort of sunburst pattern.

Alternatively, you can even use a rubbish bag by cutting out the shape of a spiderweb and hanging it anywhere in the house!

Ghosts, Vampires and Other Monsters Made Out Of Recycled objects
Little ones will especially enjoy working together to turn simple recyclable objects into spooky creatures that come to life during Halloween. The cardboard tubes from toilet paper can easily be decorated to turn into scary little vampires, all you need is a sharpie to draw on the tube and some extra black paper to cut out the wings and attach them to the sides.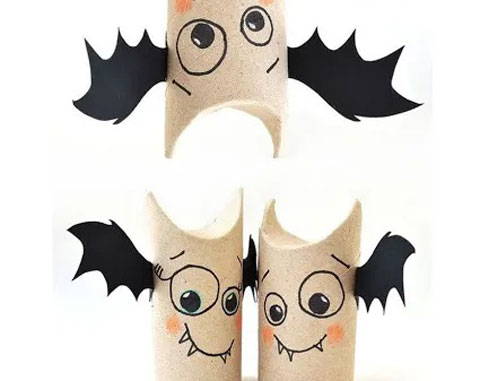 Empty jars can become a pair of terrifying zombies if you have some gauze to wrap them around and googly eyes to attach them and bring them to life.

Do you have any empty egg containers laying around? Then get ready to make your house even more 'Halloween ready' with the addition of some string, googly eyes and black paint. Vertically cut each row of the egg container, turn them upside down and paint them completely black. Once the paint dries, glue a pair of googly eyes and then create a small opening at the top of the 'head' to insert a string that allows you to hang it. There you go, now your home has never been spookier!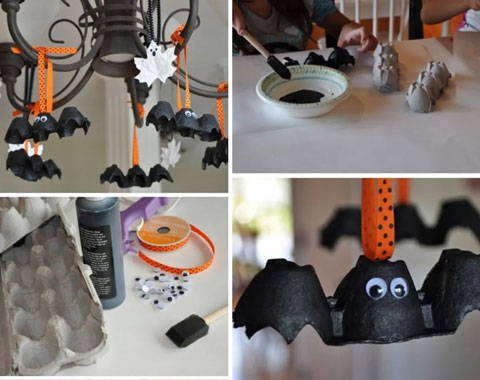 Prefer to Diamond paint? Fear not as we have got a series of spooky patterns for you to tackle and enjoy. Whether you're looking for a properly terrifying design or a simple Halloween themed image that celebrates the occasion, you can go here to check out what we have on offer.


Diamond painting makes a great activity that can combine any seasonal event with your passion for crafts, if you ever want to get your house decorated and ready to celebrate any occasion, have a search on our website to find any diamonds paintings that are best suited for the season.