Custom diamond paintings: How do they work?
Diamond painting entails recreating all kinds of images, ranging from ones of beautiful magical locations to personal ones you've captured yourself. If you're new to this craft, you might not even know that the photos in your phone or computer can be turned into a diamond painting for you to recreate as a piece of art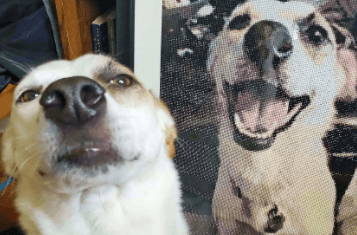 This type of painting is called a 'custom diamond painting' and essentially works the same way as a normal diamond painting, except that by the end of your project, you get to enjoy a photo of your loved ones. That's what makes them such great personal gifts, as it combines the handmade effort of the present with a lovely picture of anyone or anything that the recipient loves.
At Easy Whim, we're always happy to transform your images into fantastic diamond painting projects for you to work on. We also understand that not everyone is a professional photographer and as such, some images might need some tweaking to get transformed into the best diamond painting possible.
Here's how we ensure that the final result is as good as expected:
Focusing on what matters - If your image presents a lot of details but the only thing you want to focus on is the funny face of your dog, we'll help you by cropping and framing the subject(s) of your choice on your behalf.
Bringing everything to light - What happens if you have a photo that you'd love to turn into a diamond painting but it's quite dark? No problem, we'll edit the image so that you can clearly see the subject(s) until the final picture appears as clear, bright, colorful, and detailed as it needs to be.
Keeping the colors in check - Finally, we know that when we convert any image into a diamond painting, some colors might get picked up as being different from how they look in the picture. That's why we always make sure to check and correct the colors of the drills to ensure that you won't have difficulties with recreating your image.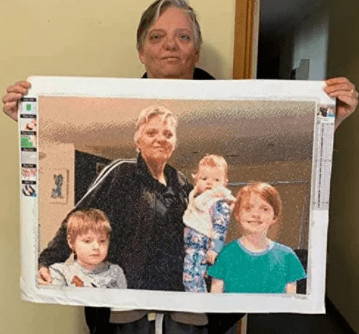 What do we need from you?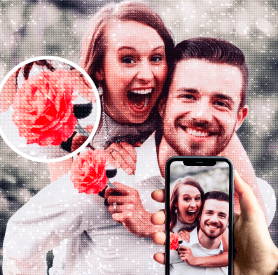 Choose a high-resolution image - We can fix a lot of things but we can't increase the resolution of your image, as such it's important that you submit a photo in high resolution as it allows all the details to show up better.
Choose a good size of painting - We always recommend that customers choose a ratio of painting similar to the size of their photo, that's to avoid having to enlarge a small picture into a huge painting and losing a lot of the details due to a lower resolution.
Don't worry, you can ask us before ordering to recommend the best size for your photo - or just place your order and if the size does not suit your photo we will contact you to discuss the best method to ensure the greatest result.
Finally, we'll always share the edited image with you prior to turning it into a diamond painting, so that you can be reassured that the final result looks exactly as you had it in mind.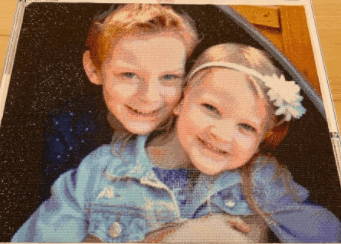 See what our customers say!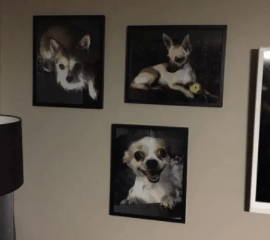 "💎Custom Diamond paintings of our 3 fur babies now hanging on the wall in the lounge room 🐶🐶🐶❤️"
- - Melissa P.
"My first custom Diamond Painting of my dad's hand. He passed a year ago in November and now I have this very special memory. So blessed!"
- Elizabeth B.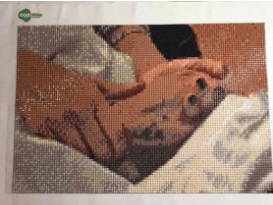 Curious to give it a go? You can head over here to upload your image and order your very own custom diamond painting.