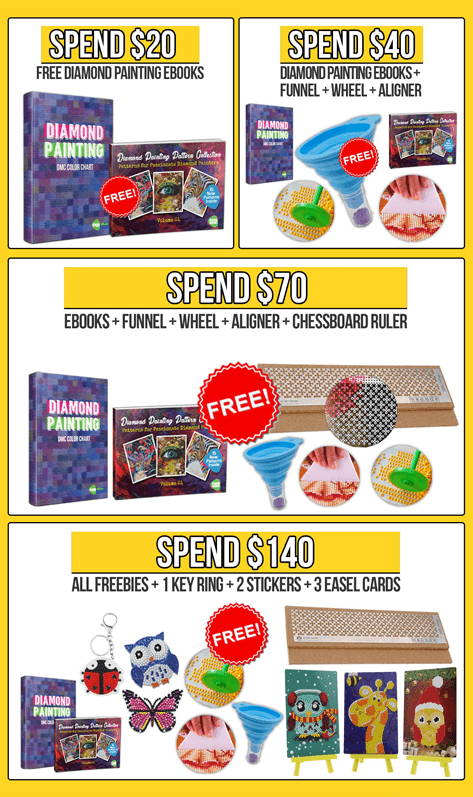 HOW TO GET STARTED WITH DIAMOND PAINTING



Diamond painting is a great hobby that you can start at any time - all you need to do is take a small break from your daily activities and focus on this beautiful and relaxing creative process. You don't need experience in art or prior knowledge about how to painting. You can create your very own a diamond artwork with just a bit of motivation and a Diamond Painting Kit!

You might be wanting to start spending time with loved ones and family to create something together or you may be looking for a new hobby that helps you relax - diamond painting is bound to bring some extra shine to your everyday life. We have put together a few tips that will help you understand what you can expect when you first get started with this craft. If you have created a diamond painting before, this blog will help refresh your mind on a few tricks that you may have forgotten.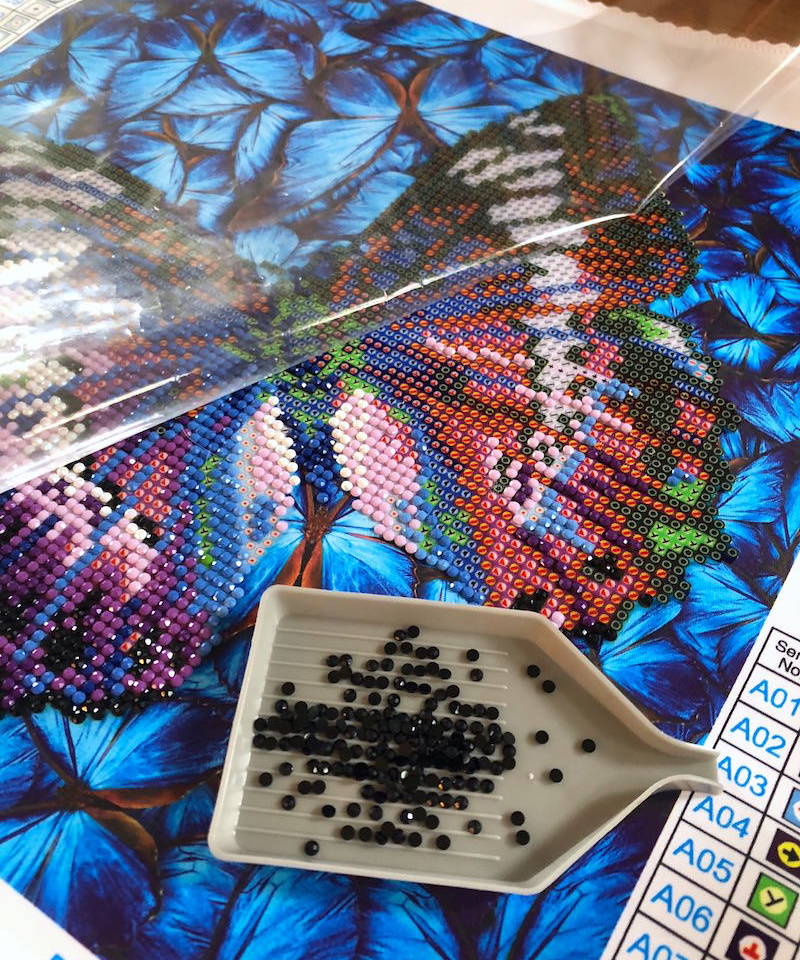 Before you get your creative hat on, you'll need to choose a diamond painting kit that best-suits your mood and style. You could be spending hours creating the painting you choose out of diamonds, so it's important that the design you have picked is definitely one you love.

Finding the perfect painting for your project is very easy with the range of options available in the shop section at EasyWhim. We have something for everyone. As you browse through all the different designs, choose the size of diamond painting you'd want to work on; ideally opting for a smaller size if it's your first time with this craft. Some of our ambitious diamond painters take on huge pieces as beginners and enjoy the satisfaction of completing a masterpiece!

Once the diamond painting kit has finally arrived at your doorstep, you can get started working on your creative project by using tape on the canvas to hold your project in place. By doing this, you won't have to worry about the surface you are working on, moving inadvertently or the canvas curling up suddenly as you are about to place a gem to its square!

The Diamond Painting Process

Similarly to a jigsaw puzzle, you might be tempted to spread all the diamonds over the table and work your way through the design in no sequence or order. While this is a fun way to get started, it could lead to a few headaches as you might end up trying to find all the colours you need among the several diamonds on your surface. You might want to start by dividing your work by colour and completing one section at the time. This is especially a good idea when you have a diamond painting with distinguishable colours. If you are working on a painting with similar colours and tones you could be better off being less organised. Think about this when choosing your first picture.


Speaking about colours, when you are working on a large scale painting it might feel daunting to have to place a lot of diamonds of the same tone one by one over a big area. That's where 'multi-tools' come in handy, saving your day by allowing you to place about 9 diamonds at once into their squares. Even crafters working on small size paintings can benefit from this, as they can get multi-tools that allow them to pick up 3 and 7 gems at once.

If you get frustrated over diamonds that don't want to stay in place or a straight line, you might want to get a diamond painting setter tool. In case you don't have one, don't panic.... go to your kitchen and get a toothpick. A little toothpick can help you carefully move diamonds back to the right place.

This brings us to the main thing about diamond painting: you have to be gentle and patient. Working with small and numerous diamonds requires a steady hand and you need to pay attention to the amount of pressure you put into placing them on the picture. By being gentle, the adhesive won't spill from the setting tool - so you won't have to deal with any mess. If initially you find this process difficult, you can get help by using a roller to keep those diamonds into place.

Once you have completed your painting it's time to take care of some finishing touches. Keep the picture shiny and bright by removing any extra adhesive from the gems with a piece of cloth. You don't need to use any specific cleaning products, all you need to keep those diamonds shining is a gentle clean with a clean soft piece of cloth!

When you are satisfied with your diamond painting, protect it from dust and avoid the gems falling out for many years to come by sealing it . Click here to learn more about sealing your painting.
Storing Your Diamonds Away
It's best to keep things tidy and organized for the next time you'll be working on a diamond painting. The best way to store all your little gems is by using resealable containers. They could be ones you normally use to store food or even any small boxes you have lying around the house. Be as creative as you want, in finding storage for your precious gems, as long as you can easily find all of your diamonds for your next craft project.

Once you have decided where to store your gems, you can make it even more simple for you to locate them in the future by marking the box or bag with the number of colour each box corresponds to. For your next diamond painting session, you'll be organised and ready to get started in no time!Check out the Easy Whim store for storage options such as this Professional Storage box.

It's also handy to remember that the gems you are working with are made of resin and can therefore tend to stick to one another. You can use dryer sheets to fight that static and store the diamonds in a way that doesn't make them attach to each other.

Treat Yourself now.......
Now that you have a better idea of what to expect when you work on a diamond painting, all you have to do is find yourself a creative and fun project and get started! Check out all the kits that we have available and discover the best one for you. It's time to make some art!