with Luminous Diamond Paintings
Diamond Painting is a craft that gives a lot of satisfaction, it takes quite some patience to finish a project but once you're done and are left to admire it, your hard work really pays off. Here's a fun idea - why not create a masterpiece that lights up the room?

The Luminous Diamond Paintings are just as much fun to create as the usual ones, but won't let the darkness hide their pretty designs thanks to their glow-in-the-dark rhinestones.
See our Most Popular Luminous Paintings


What better way to represent the sun and moon than with a painting that sparkles both during the day and night? Its crescent shape has long been used to represent the lunar phase and the position of the sun and moon together is used to showcase their polarity.

One side (the sun) is all about strength and power, while the other side (the moon) is about calmness and beauty. A great design with a lot of meaning behind that could really transform any room in your house.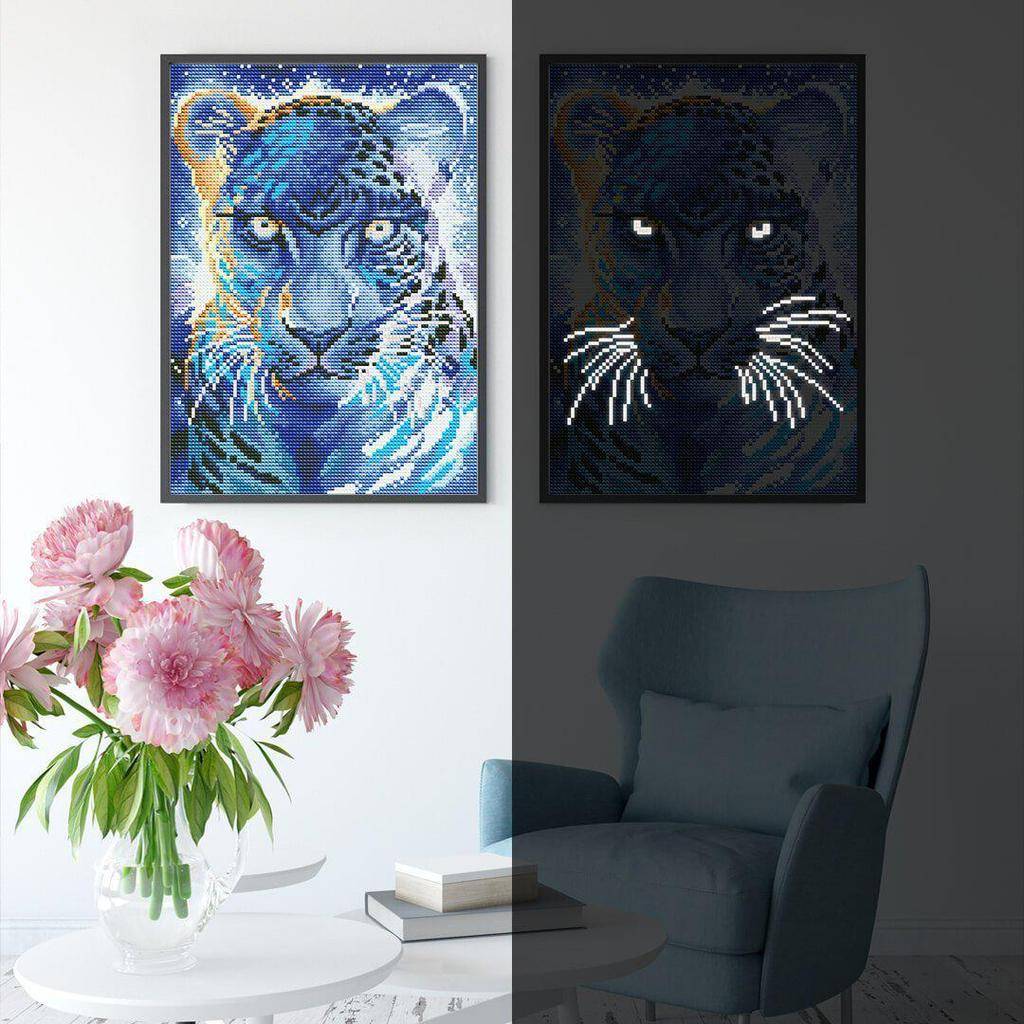 Look at how beautiful those blues are! Do we really need to say anything else about this wonderful tiger?

Be sure to have company at night, it looks like it's going to pounce when you least expect it!
Whether you're looking for a kid-friendly decoration or simply wish to add some sweetness to your home, this adorable Luminous Diamond Painting is your best bet.

We dare you to not feel instantly happier when you look at the colorful art! It's a lot of fun to create, challenging you with the different characters included in the design, and it makes a beautiful glow-in-the-dark decoration.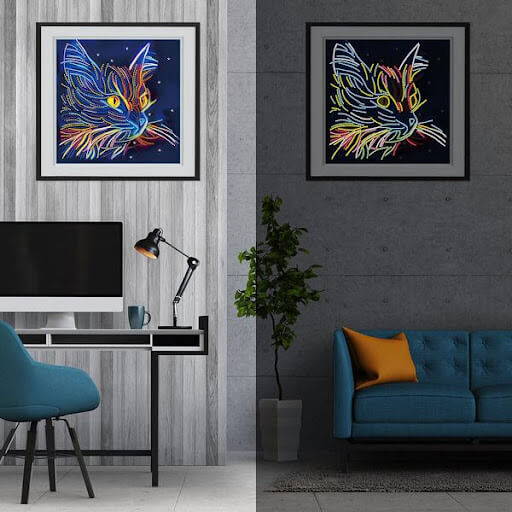 Are you a cat person or know of someone in need of more cat-themed presents? Then check out this Luminous Sky Kitty Diamond Painting.

Its adorable profile uses a series of colorful rhinestones that make up the shape of this animal and, just like a nocturnal cat, its furry face is visible at night.
The Luminous Diamond Painting really let themselves known with their special rhinestones. Why choose Diamond Paintings that you can only enjoy in the day when you could have any of these plus even more!