Christmas is always a great occasion to express your love and affection to those people who matter in your life. It's so special that it almost doesn't feel fair that it's only once every year.
That's why here at Easy Whim we have decided to celebrate Christmas in July, to enjoy an extra chance to spread some kindness!
We asked our diamond crafters to share stories that displayed generosity and giving, whether it's a moment shared between family, friends or even strangers. Not everyone is aware of how arts and crafts can improve your mood and help you take your mind off a difficult situation, that's why it's so important to share your love for diamond painting with others. What might seem like a simple craft session could be what makes someone else's week!
The tales we have decided to feature today were chosen because they all perfectly show how diamond painting can help people connect and support them as they go through difficult times in life.

Let's get started with this sweet story from Ally…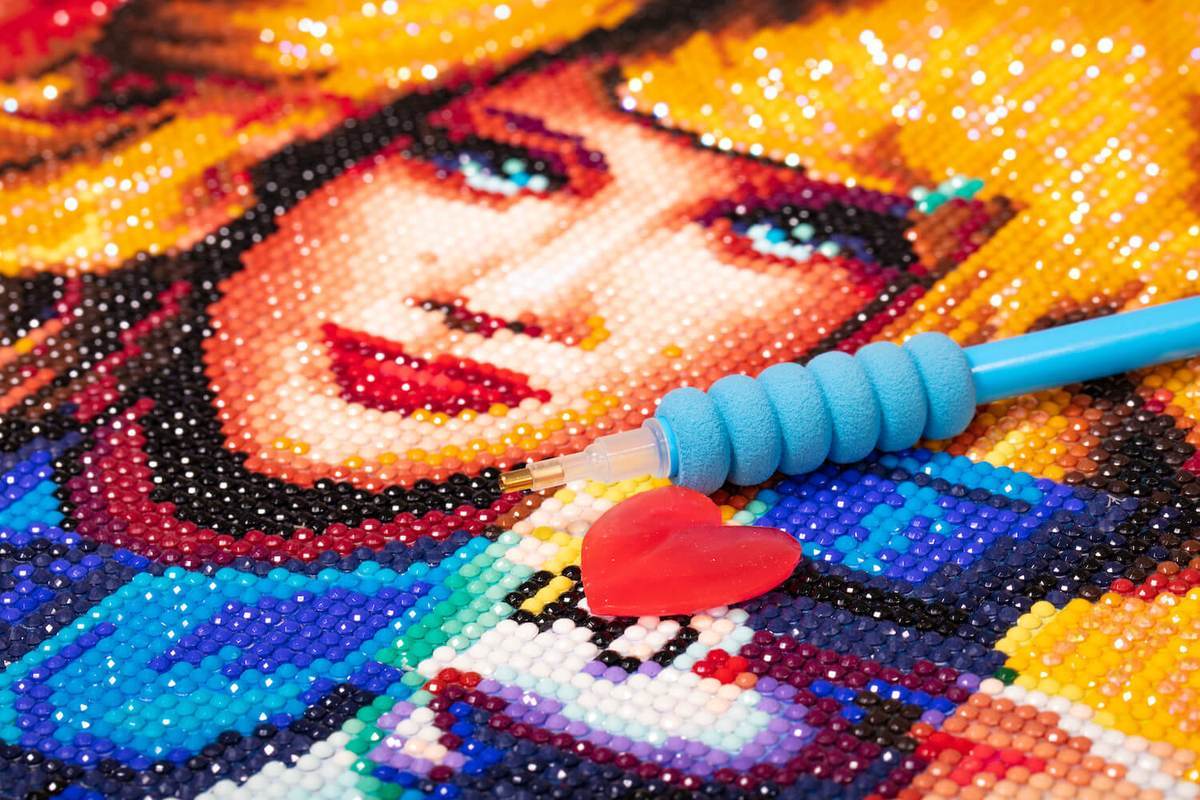 "When I found out about diamond painting I wanted to tell all my friends to look into it and I wanted to spread the joy and happiness of what comes with diamond painting. All my friends got into it and I was so excited to start diamond painting with them and giving them tips and sharing what I've learned with my experience.
I wanted diamond painting to spread out through the whole world so I've made friends in Australia and Canada and they were really excited about hearing about diamond painting that I helped them out too. I want everyone to enjoy diamond painting just as much as I do. I hope that someday diamond paintings will be in a lot of stores and I know some companies are working on that and I can't wait to see the hopefully near future of diamond painting."

What we love about Ally's story:

Sharing really is caring and as shown in Ally's story, nothing makes diamond painting more fun than doing it alongside your loved ones! Since working on her crafts made Ally so happy, she was looking forward to spreading that happiness with others.
There is no better gift than that!
We also love that diamond painting helped Ally make friends from all over the world, connecting through the mutual love for crafting!

For our next one, we have a touching story from Julie…
"Over the last 2 years, my health started declining. With the help of my husband, I FINALLY got my craft room put together and began working in there. I started making little pics on a popsicle stick "platform". I always kept my mother informed on my progress and would show them to her quite frequently. My mother, at the time, was a volunteer at a big name hospital here in our city. She was talking to her "boss" one day, telling her how beautiful and cute they were.
Long, story short, I made 80 different ones and donated them to the floor my mother worked on. They hung them on a "tree like" stand for the month of January (2019). Every time a patient was discharged, they were able to take one of my crafts home with them as a "gift". Sadly, they closed this part of the hospital in April but not before my mother passed away on March 3, 2019. I was glad that my mother got to see them all and participated in this before her death."

What we love about Julie's story:
We can only imagine how lovely it must have been for those patients to get those cute gifts at the end of such a difficult time in their lives.
Diamond Painting is great for bringing family closer and we're touched by Julie's mother's decision to work with Julie to create and share such special gifts.
Her gesture will live on forever, those patients will never forget this level of generosity.

Did these stories inspire you to get creative and make something special for YOUR friends and family? You can find all kinds of diamond painting projects that can help you spread kindness and love with the largest collection of Diamond Painting products online here at Easy Whim. Make a unique gift for a loved one or get your friends involved with this hobby, what matters the most is finding something that will make someone else's day better!