Diamond Painting is a popular hobby that has taken the world by storm for being so accessible, relaxing, and satisfying to do. It's a craft that has been inspired by cross-stitch and painting by number. Diamond painting allows you to create images by using tiny resin 'diamonds' that get applied to a canvas. Here's how you can get started with this hobby and a few tips to set you off on the right foot!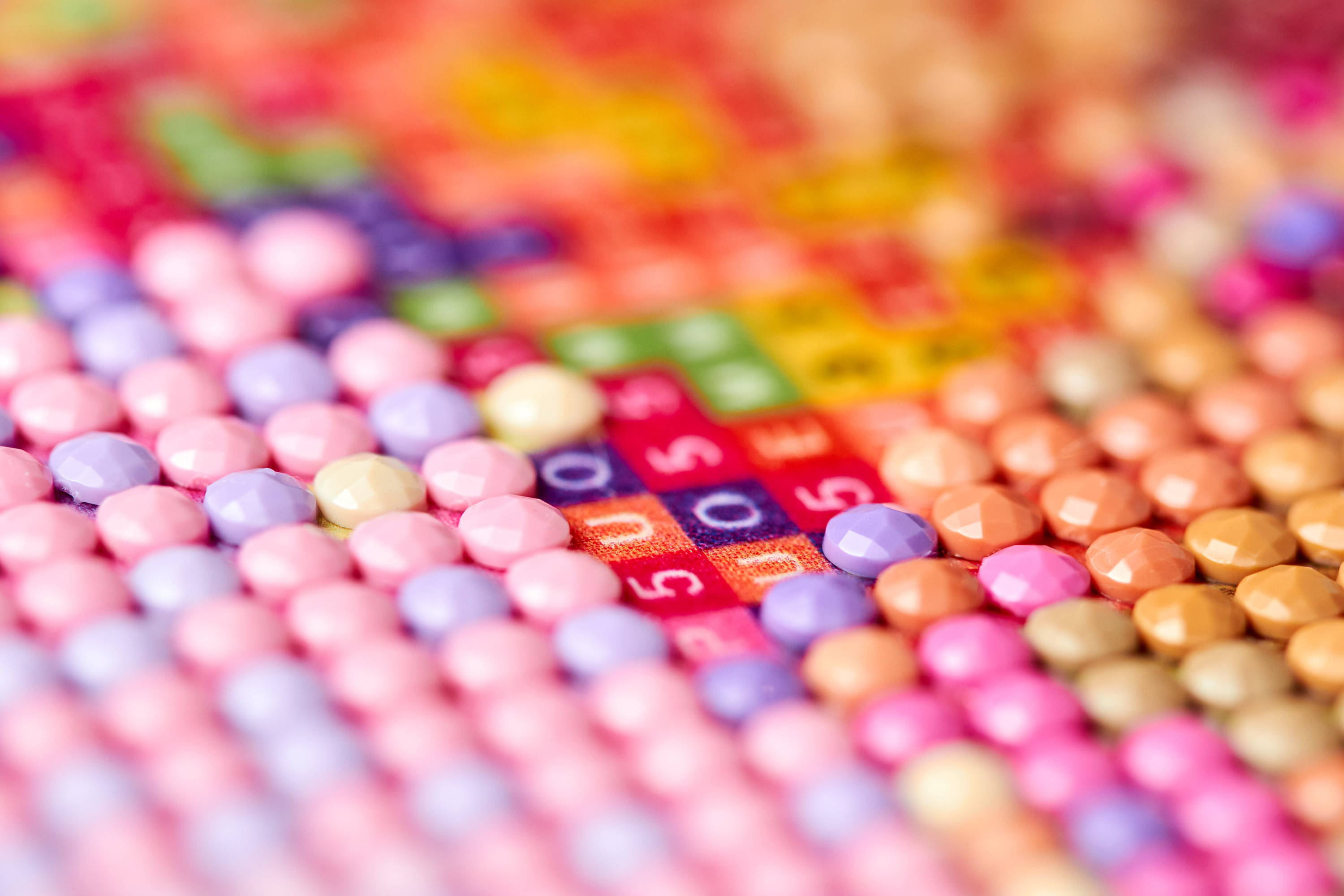 How Does the Canvas Work?
A Diamond Painting canvas varies in size and can be both horizontal and vertical. It's made out of tiny boxes that have been labeled with numbers or to help you figure out which diamond goes where. To understand which color corresponds to which symbol, you have a chart that you need to follow which is usually found on the side of the canvas.When you get a Diamond Painting, you can expect it to be either full drill (meaning that every part of the image is meant to have diamonds applied) or partial drill (meaning that only the main image requires diamonds and the background is just printed out).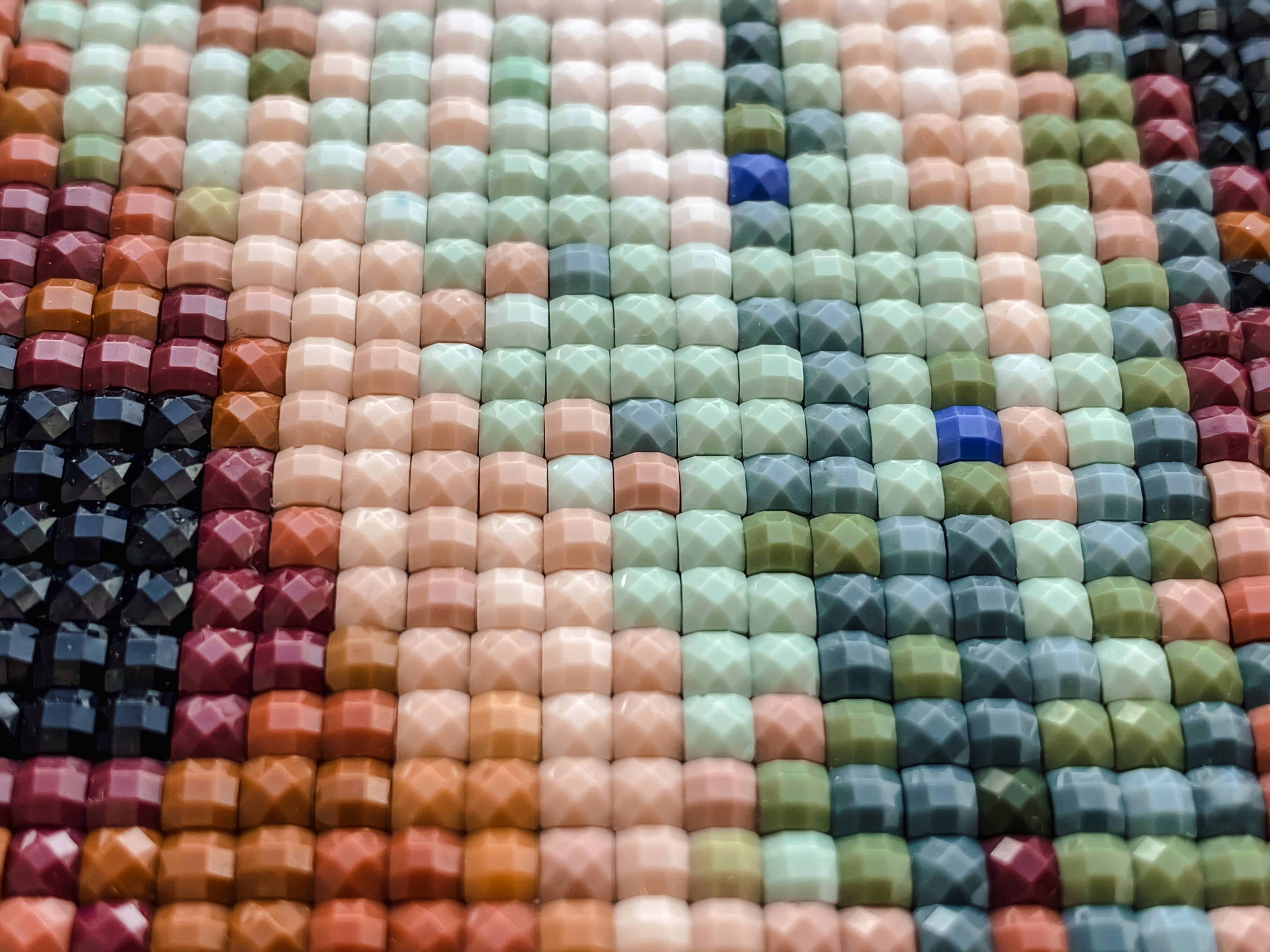 How do I Attach the Diamonds?
Every Diamond Painting kit comes with a drill pen that you can use to apply each drill to its square.To use it, you need to cover the tip with some of the wax provided in the kit (avoiding putting too much as that would risk ruining the painting). Your pen is then ready to pick any of the diamonds and place them on the canvas!
When you're looking at Diamond Paintings, you're likely to end up with either square or round drills. What's the difference between them? Square drills leave less room between one and the other, creating a mosaic-like effect on the final image. They tend to be slightly harder to use as they require some precision and attention to detail to make sure they're placed straight.Round drills on the other hand are faster to place but they do result in a lower level of detail with the finished image. Overall, choosing one or the other is down to preference but beginners might find round drills easier to manage.
It's fixable don't worry! Tweezers come in to save the day! You can use them to straighten any drills that are a bit wonky or even to remove the ones that have been applied in the wrong place. Some diamond painters even prefer to use tweezers to apply the diamonds to the canvas as they find them easier to use.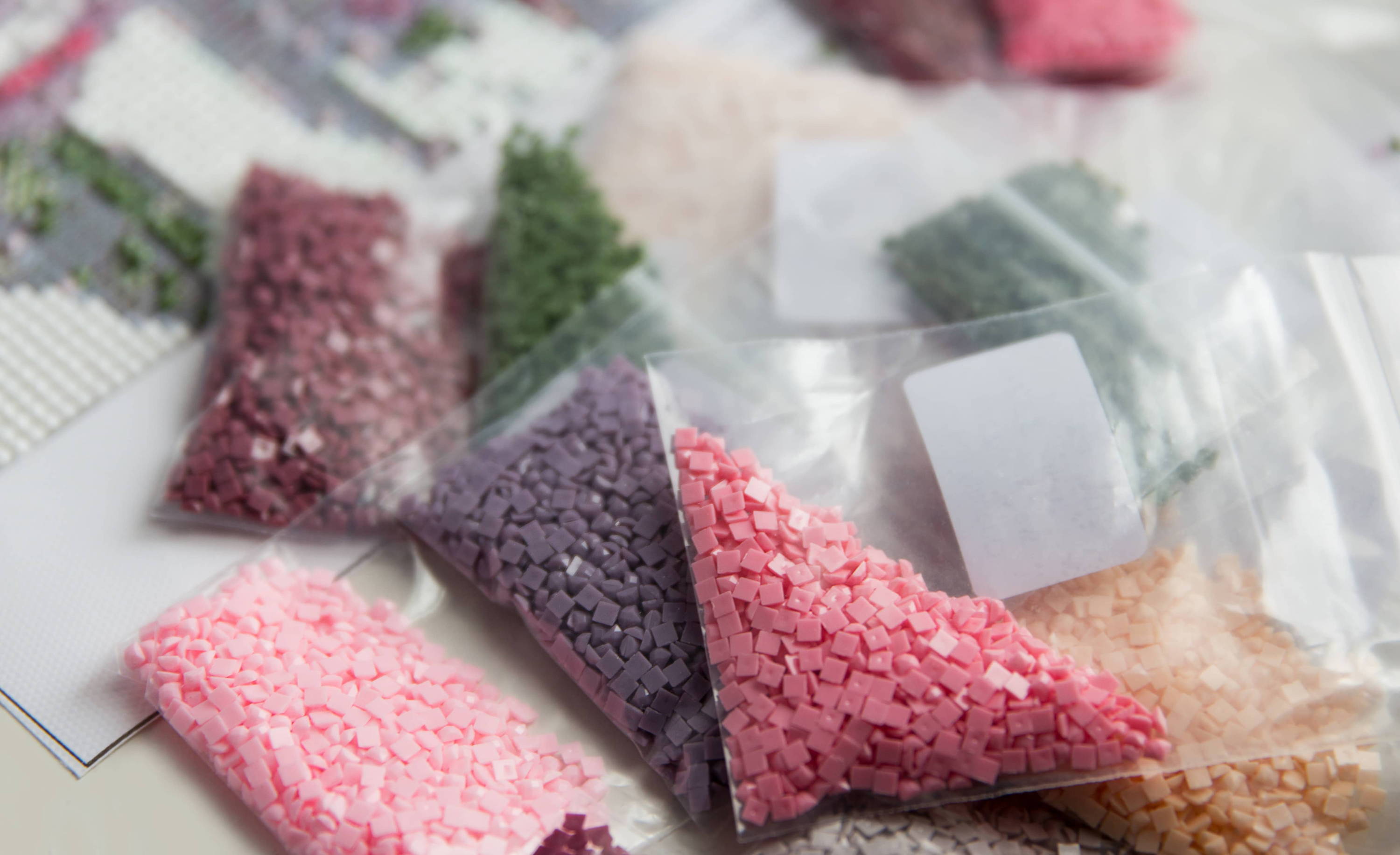 How do you Read a Diamond Painting Chart?
The first column on the chart indicates the total number of colors, the second shows which symbol corresponds to which color while the third column has the DMC color codes.

Finally, the fourth column indicates in which pack provided in the kit you can find the colors and the fifth column tells you exactly how many drills you need to have of each color to create the painting.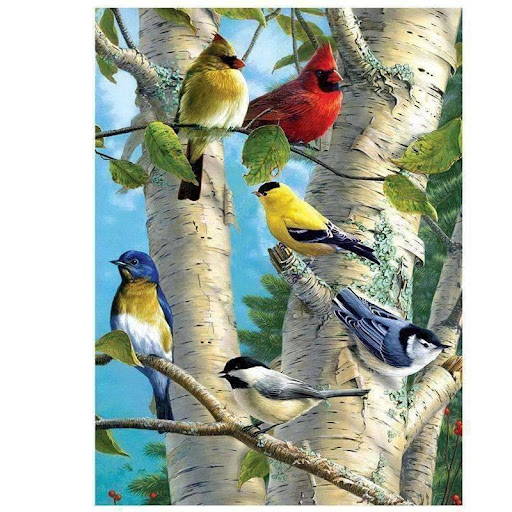 How do I Secure my Finished Painting?
So, you've finally completed your Diamond Painting, now… how can you keep it in place? To avoid having any of your diamonds popping out of the canvas, you just need glue and a brush.

Try either mod podge glue, clear glue, or PVA glue and use a wide brush to apply it over the whole painting. However, this isn't recommended if you need to roll your painting for storage or if you are planning to frame the painting.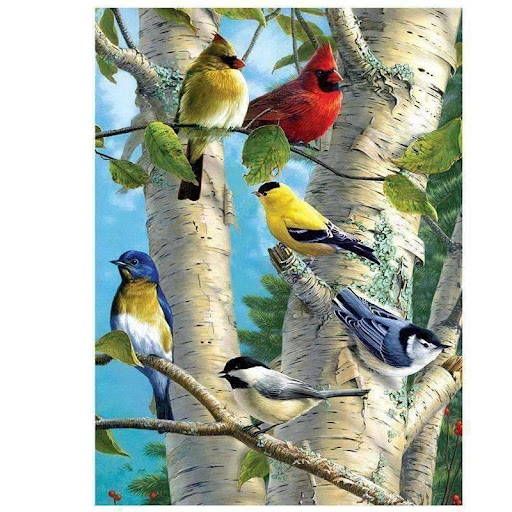 Which Technique Should I Use?
That's up to you! There are a variety of techniques you can try, like the 'checkerboard method' where you start by filling out all the areas of the same color and only later fill out the blank spots. Or, if you have a multi-placer pen that allows you to work quickly, you could start by completing all the consecutive lines of the same color in one go.
Ready to get started? We offer a world of Diamond Painting designs you can choose from - holiday-themed ones, glow in the dark, abstract prints, animal ones, custom ones, and more. Find the one you like the most and get creating!