Women crafters you should know about
To celebrate the women crafters in our lives, we've decided to shine the spotlight on some of those who dedicate their lives to arts & crafts. Their actions have inspired many others to follow in their footsteps and discover a newfound love for creative hobbies.

These women demonstrate that there really are no limits to creativity and that every single craft can be explored in different ways across many mediums. The hope is that this article inspires you to start creating your own projects. We've selected some particularly talented women artists to admire:

This talented artist focused on ceramics and was renowned for the innovative way she used clay, heavily influencing Modernist sculpture. Ruth's work is quite abstract and derives from nature, creating iconic ceramics with smooth surfaces as well as elongated ceramics.

She remains an inspiration to women in ceramics today.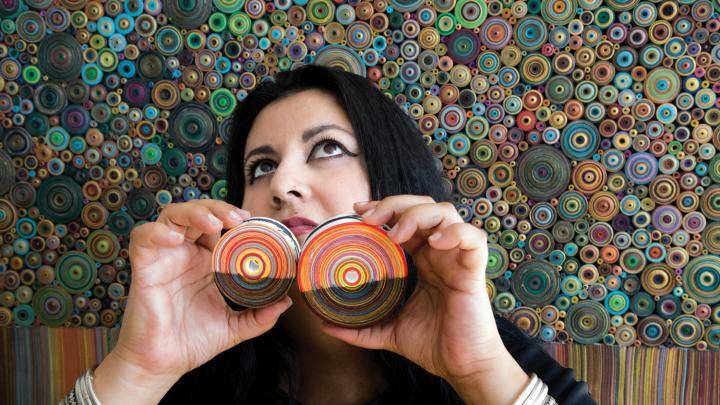 Famous for the way she combines sculpture and drawing with intricate patterns, Hadieh makes beautiful collage paintings using a variety of colored paper.
Every scroll she makes is a different size or shape and the final effect creates an interesting illusion that makes you wonder how she managed to achieve all of those colorful patterns.

She is an inspiring example of thinking outside the box and using crafts in whatever way you prefer.
Sheila is a talented creator who has become renowned for her woven art made by weaving and embroidering all kinds of materials. She impressed the public with projects that vary from small wall hangings to site-specific work that became the focus of numerous exhibitions.
Sheila is a prime example of how creative one can be, even with the simplest of materials found around the house.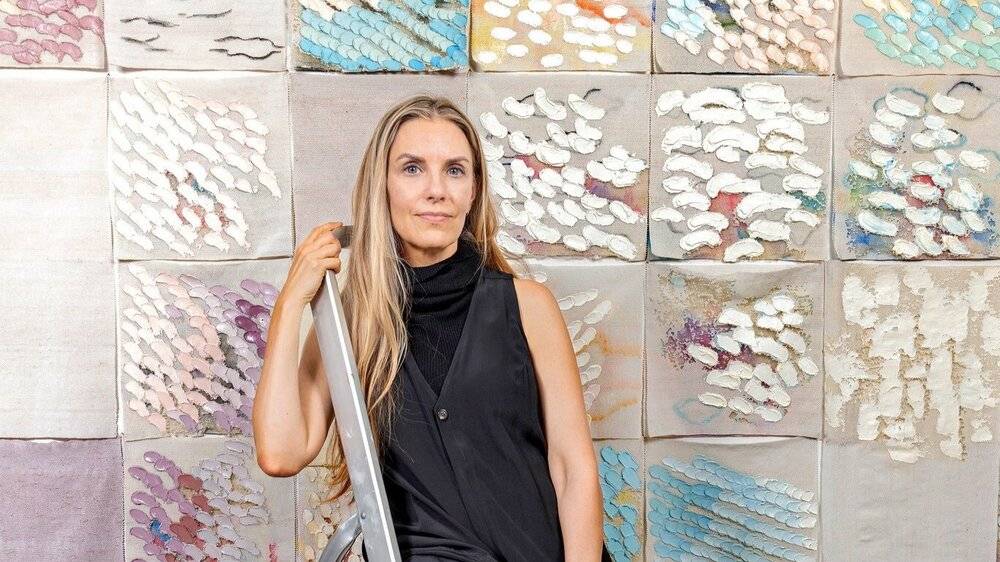 Testing the boundaries between arts and crafts, Liza has chosen glass beads as her main way to create large-scale sculptures.

Liza is especially known for recreating a whole kitchen solely with glass beads, but has also recreated a huge variety of different everyday objects with beadwork.

A great example of why you shouldn't be afraid of undertaking big crafting projects!
Using textiles to create stunning artworks by quilting, Sue really shows the true power of combining the right patterns together.
Sue loves fabrics and from one look, you can immediately notice the artistic decisions that go into choosing each one of them to be included as part of a piece.

Her quilting skills really bring her creative ideas to life in a stylistic and unique way.
Who are some of the inspiring female crafters in your life?
Amazing crafters don't need to be famous to be talented, take this opportunity to show those close to you know how special and skilled they are.
Support their work and get inspired by their passion, dedication, and talent. Or, why not celebrate your own creative talents by starting a new project?
We have plenty of avenues for you to try out and it's our goal to inspire more people to get creative.