Discover our Premium Diamond Painting Collection:
If you've been Diamond Painting for a while, you've probably gone through all kinds of different designs available to you and are eager to try something different. We've heard your requests loud and clear, and we're excited to introduce our latest addition: the Artist Choice collection.
This premium collection of Diamond Paintings brings together the luxury of hand designed patterns made by a talented artist, a soft cotton canvas that feels amazing to touch, sparkling Aurora Borealis drills, and a high level of detail thanks to their extra-large sizes. It's like the first-class Diamond Painting experience!
For this collection, we've done things differently. Instead of using the usual software that can turn any image into a Diamond Painting, we've turned to the skilled hands of a talented digital artist who has brought a whole new level of attention to detail and accuracy to every painting in this collection.Each pixel and color has been selected by hand, meaning that you're guaranteed a high-definition image with total clarity.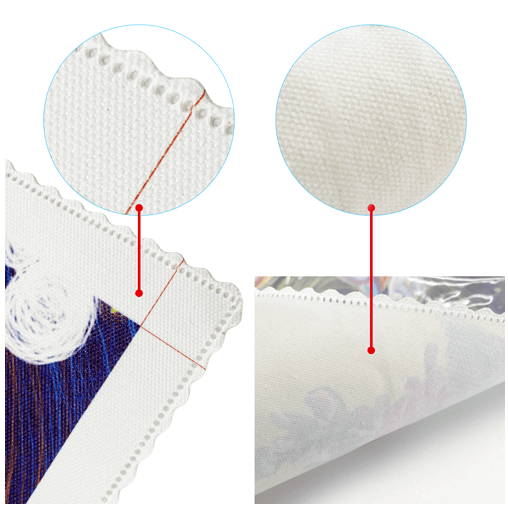 We've gone beyond just upgrading the quality of the design, we've also made the canvas a premium experience.Instead of using the standard polyester canvases, we've switched to a soft cotton canvas with embroidered wave borders.This doesn't just add to the quality of the painting when it's finished and ready to hang, it also offers better clarity for the symbols and combines the fun of this craft with a great tactile experience!
Sparkling Aurora Diamonds
We've gone all out with this collection, even when it comes to the drills. The Aurora Borealis drills bring the kind of sparkle to Diamond Painting that you've never seen before.These iridescent diamonds simulate the colors of the beautiful Northern Lights and are the ultimate highlights to your painting, perfectly complementing our standard high-quality drills.
Overall, our new Artist Choice Diamond Painting collection is both a great new challenge for experienced diamond painters who are eager to try something different and also the best way to obtain a fantastic painting that you'll never get tired of admiring around the house. The designs range from a dreamy Mediterranean Terrace to a Starry Night in San Francisco and more. Explore our latest premium collection, click here to get started.